Have you checked out the new Treelines homepage?  If so, hopefully you've noticed we've moved your family groups and your family's stories front-and-center to make it easier than ever for you to work together with your family!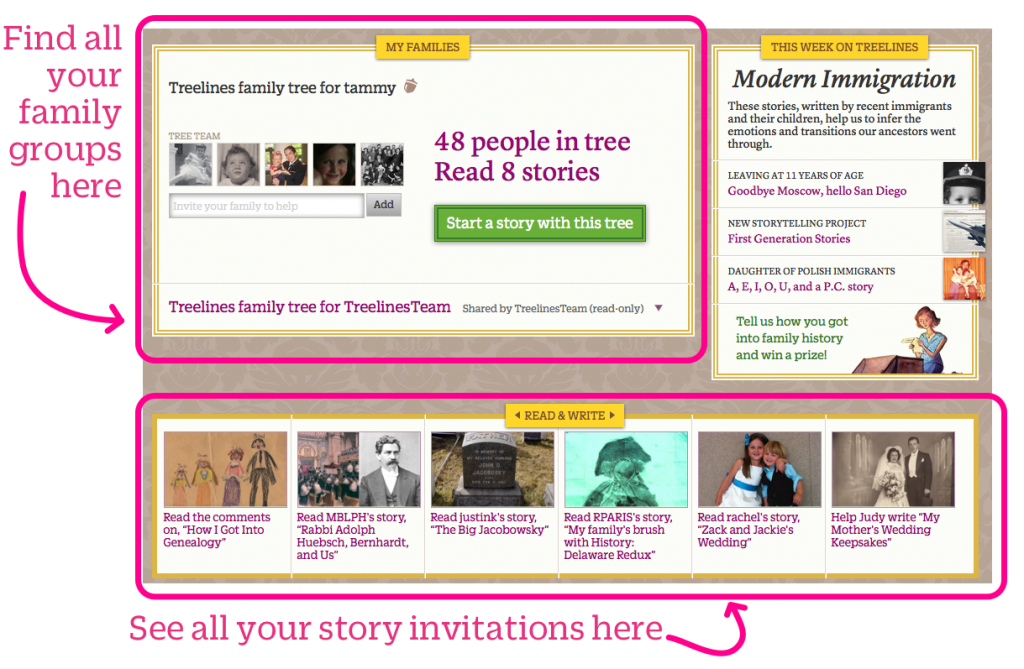 From the moment you return to Treelines, with just one click you can view your family's latest stories, work on your own, and invite your family to help you out.
We hope all of these changes make it even easier and more fun for you & your family to work together on assembling your family's history!