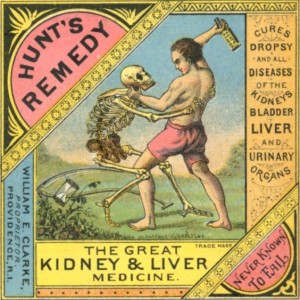 Recently I read in Carla Peterson's impressive Black Gotham:  A Family History of African Americans in Nineteenth-Century New York City how pharmacists sought to standardize their profession to eliminate quacks, improve their effectiveness, provide better patient care, and advance their knowledge.  The relevance of this history to her narrative is how the gates pharmacists erected mostly hindered, but sometimes aided her ancestors' professional advancement, but it also provides a useful parallel to our unique historical moment within genealogy:  now that standards have been drafted, today's researchers are similarly battling for widespread adherence to them so genealogy will be practiced in a more reliable manner and thus taken more seriously by the establishment and practitioners alike.  In short, our field is belatedly undergoing the standardization that pharmacology and every other respected discipline has had to undergo to enter the ranks of academic fields of study.
This process of standardization took its biggest step forward in the late 1990s with the creation of the Genealogical Proof Standard, but at the same time the Internet came along to threaten decades of progress.  The professionals dedicated to defining the boundaries of what is and is not good genealogy now find themselves guarding gates long trammeled by the huddled masses yearning to type names into search engines and get free answers.  Public perception of our field has been forever changed, academic acceptance still hasn't happened, and the result is a community inflamed over why amateurs do such poor work and how can we get them to improve (as though that is the problem preventing acceptance).  The latest outburst in the blogosphere, ably summarized by Randy Seaver, grew out of a solidly-argued, non-genealogical article about the present pervasiveness and perniciousness of the attitude that "everyone's opinion about anything is as good as anyone else's."  "I fear we are witnessing the 'death of expertise,'" writes Tom Nichols, "a Google-fueled, Wikipedia-based, blog-sodden collapse of any division between professionals and laymen, students and teachers, knowers and wonderers – in other words, between those of any achievement in an area and those with none at all."  It's a thesis I couldn't agree with more.  But as familiar as this description sounds to those of us sick of finding nonsensical trees on Ancestry, its application to our field is wrong.
In assessing the proper role of expertise in the field of genealogy, it helps to assess where genealogy fits in the wider spectrum of areas of human inquiry and why.  On one end are scientific disciplines that seek to advance humankind's knowledge.  They strive to establish truth and create methodologies for doing so, supported by a bureaucracy of training programs, professional credentials, and vetted literature.  People who run this gauntlet successfully are accepted as experts.  On the other end are artistic disciplines that seek to satisfy the basic human need for meaning.  They also have training programs with credentials, but since these fields are subjective, their bureaucracy consists more of auditions, prizes, and reviews.  The language of expertise is meaningless here.  Between these two ends is a spectrum, not a dividing line, and much of the modern liberal arts contains aspects of both.  Even within my original field of computer science we talk about the beauty of good code.
Genealogy struggles because its professionals place it on one end of the spectrum, and its hobbyists the others.  The industry has teams of experts assessing prevailing attitudes towards family history, and their studies show that those who know what the Genealogical Proof Standard is and how to apply it are a very small slice of the community.  The GPS seeks to make genealogy like a science in its pursuit of provable truths (e.g. this woman is surely your great-grandmother, and here's how we know that).  Ancestry.com commercials, on the other hand, orient genealogy around the pursuit of meaning (e.g. learning about your great-grandmother will enrich your sense of self).  The GPS satisfies experts who want certainty about their and their colleagues' work.  The TV commercials capture the imaginations of everyone else looking to understand why they are who they are and where they fit in the world.  I am not arguing that since the GPS-minded experts are 0.13% of the audience, they must cede authority to the self-discovery-oriented 99.87%.  But why are 99.87% of people doing it differently, and should the experts even care?
Comparing the two groups, the relative priorities of truth and meaning amongst all their genealogical goals look very different.  Not wrong, just different.  Yet, professional genealogists insist hobbyists must mature into proper researchers like themselves.  To paraphrase Nichols, the author of the original "death of expertise" article, to restore the notion of expertise, and couple it with a sanctimonious insistence that no one but experts have a right to his or her own approach, is silly.  Experts who believe that the only way to do genealogy is GPS-guided research don't understand what genealogy is.  Like most liberal arts, it falls somewhere in the middle of the spectrum.  It is about truth and meaning.  Denying the role of meaning altogether rejects much of what makes genealogy a distinct discipline.
In the academy truth trumps meaning, but asserting that any field is only about how the experts practice it is, again, misguided, especially in a field like ours where such a defining (and necessary) quality is active participation at all levels.  And that's the other half of the problem:  ignoring that all healthy fields have a spectrum between professional practitioners and amateurs.  Genealogy is no different from any other field in having that range, only our experts insist repeatedly and vociferously that our amateurs are doing it wrong.  Historians don't bother themselves with Civil War reenactors; their activities are irrelevant to the historical establishment.  They certainly don't demand that they learn how to do better research and strive to comprehend historical journals and eventually get their PhDs in American history.  They recognize that Civil War reenactors want to connect with the past and have a bit of fun doing it.  And our amateurs are no different.  They don't pursue their hobby for its scholarly potential.  In fact, by definition, they pursue it for quite the opposite reasons.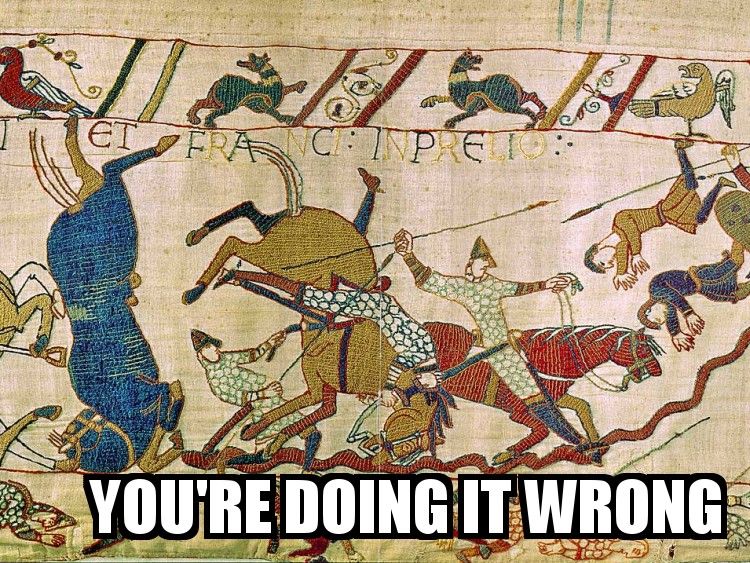 Much ink has been spilled about what experts believe constitutes genealogy:  education, certification, library research, source-driven trees, professional journals, society participation, continuing education, and above all, adherence to standards.  But what is family history to a hobbyist?  None of this.  Hobbyists start with particular questions about their families they want to answer or myths they want to prove.  A key metric Ancestry uses to assess the success of its site is discoveries per user, because hobbyists are first and foremost about discoveries, whether they prove what they already knew, add details to things they thought they knew, or just plain surprise and delight (or disappoint).  For some, yes, discoveries are channeled into building a big tree for the pride and gratification of finding oneself situated in a large, old family.  For most, though they may not understand what all the records are and how to use them, they're more satisfied by the richer information they provide about their ancestors' lives.  But those whom we see building trees or searching records online often wouldn't say that this work is their endpoint.  They're far likelier to want to compile their family history in a less specialist format, usually a book, possibly a website, that their family can enjoy.  The essential point is that though these activities resemble what their professional counterparts do, their concerns are quite different.  They aim to create meaning out of their findings for their own families and themselves.  Their work may end up having a wider reach, but it's often an unintended (and even unknown) consequence.
Moreover, it's important to note that though we obsess over how hobbyists do research, research is often a small part of what they do.  The 350 million casual users who pop online to perform a search or two are much more often looking at photographs with family, watching movies and reading books that connect to their family's past, visiting museums or historical sites, and more than anything else telling stories about the past with their relatives.  If they have the time and/or money, heritage travel and family reunions are major goals.  And most importantly, when they take the time to share their findings, often they're seeking creative approaches that emphasize audio, video, and especially pictures.  In this area, those experts who truly wish to reach the most users can learn from the best hobbyists, who are unaware (or disdainful) of traditional genealogy journals and family tree charts and therefore more effective at presenting findings in the most fitting manner (for example).
The friction between the two groups comes because we all play within the same sandbox.  Civil War reenactors and historians have separate forums for discussing their work, but most genealogy resources, online or off, invite everyone in — not only because ultimately all of our families and communities connect to each other, but also because our experts haven't retreated into their own ivory tower (which is certainly a wonderful aspect of our field). But the proximity leads our experts to assume everyone wants to ascend the ladder to their heights of expertise.  And that's just plain wrong.  Industry metrics confirm that only a minority of users will climb even one rung of the ladder from casual user to hobbyist, from hobbyist to genealogist, or from genealogist to expert, let alone make the entire journey.  Many find all the satisfaction they need from their hobby on a lower rung, much to the dismay of experts.  Drew Smith sums up the prevailing criticism of hobbyists who don't want to cite their sources.  He characterizes them all as people "who think that education is not worth the trouble of visiting a library in person," proclaiming, "The sooner that new genealogists learn [the value of libraries], the quicker that they'll broaden their educational horizons."  However, the fundamental assumptions behind these statements are wrong.  Hobbyists are happy to be hobbyists and pursue their hobby only so far as it remains fun and meaningful.  Sources, libraries, education — not one of these words would resonate with a typical hobbyist.  Tell them that that's the right way to do their hobby, and they'll still refuse.  It isn't the pleasant diversion they were looking to fill their few free hours.  I don't mean to single out Drew — many share his point of view — but when I read such posts, I have to wonder how often expert genealogists talk to true hobbyists — not the kind of advanced beginners who fill their classes looking to get more serious, but the typical hobbyist, who will never come to a class, conference, or society meeting.  Yes, the experts are absolutely right that the hobbyists' reluctance to take the scholarly aspects more seriously will shortchange their ability to make discoveries, but they don't see it that way.   They took on a hobby.  Period.  Why can't we accept that?
Because they mess up the sandbox for everyone, experts bemoan.  "There are millions of Ancestry Member Trees with just names, some dates, some places, no sources," writes Randy Seaver.  Inexperienced users "can create a website or a blog and get followers who are even less experienced than they are, and mislead these beginners," writes Michael J. Leclerc.  Both Ancestry trees and family history blogs can thus put forth incorrect conclusions that are copied from one sub-par genealogist to the next, until the mistakes are too widespread to be corrected.  Much of the experts' insistence that everyone must know how to research correctly is that bad information taints the sandbox for everyone.  Yes, but…  let's put things into perspective.  Experts absolutely know better than to trust anything without a source, even the average intermediate genealogist knows to double-check, and beginners, well, let's get real:  most are unlikely to know the difference, be harmed by the mistakes, or quite frankly, advance their practice to a place where they would have a different attitude.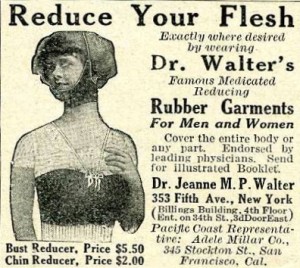 In the First World there's no such thing anymore as an untrained pharmacist, and we're better off as a result (though the recent movie Dallas Buyers Club illustrates the downside of our heavily-regulated drug industry).  But untrained family historians?  What real harm are they causing?  Genealogy needed standards of practice to advance, and now we have them, as well as readily available educational opportunities for those who are interested, but the promulgation of strict standards doesn't suddenly turn genealogy from a liberal art into a science like pharmacology.
At the end of the day experts can't leave the hobbyists to their own devices, because the experts have the fundamental lack of confidence of thought leaders who wish their field were taken more seriously than it is.  They aren't wrong to hypothesize that the 99.87% of hobbyists who don't care about standards lowers the perception of our field and keeps it out of the academy.  Rather than demanding unattainable goals like universal, mandatory genealogy education for all comers, they'd do better to acknowledge the inherent, ineradicable diversity of our community, articulate thoughtful boundaries differentiating professional practice from the rest, build out more "safe spaces" like WikiTree.com where those who choose to practice their way can do so amongst like-minded colleagues, and lobby for support from the dominant industry players who favor the needs of the hobbyists.
Let the hobbyists be.  They keep our field vibrant and growing, even introducing creative and innovative approaches we can either learn from or ignore depending on how each of us wishes to practice.  Every field has its hobbyists, and we need ours more than most.  Let them do what they're doing and make meaning for themselves and their families as best they can.  If they decide to stick around and learn more, all the work of the past fifteen years has ensured that the next step is just one more search away.