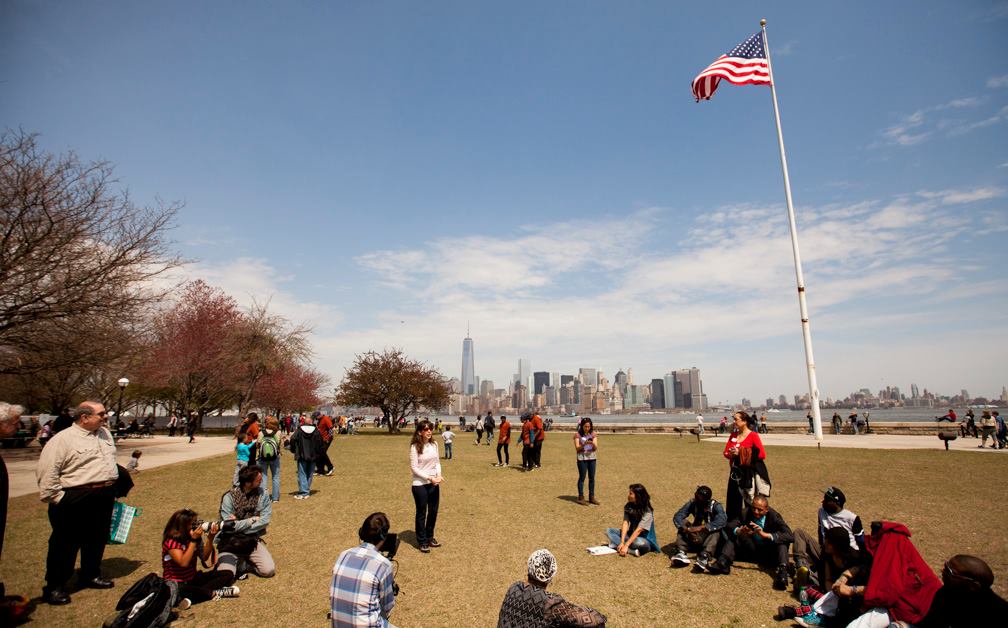 Although my great-grandma Fanny arrived at Philadelphia, not Ellis Island, telling her story a couple weeks ago to my fellow participants in Immigration Nation's launch event — with the Manhattan skyline behind me and the Statue of Liberty in front of me — enhanced its meaning for me in ways I couldn't have predicted.  Fanny's story came alive for me years ago when I put myself in her and her mother's shoes and tried to experience how their separation in Liverpool, 1905 must have felt to them.  That exercise was half-imagination and half-empathetic reading of the scant historical record.  But that day on Ellis Island, I was surrounded by recent immigrants who shared their own, often difficult, and still ongoing stories to the group, and suddenly immigration no longer felt like this century-old disruption to rescue from history, but a very immediate challenge shaping the lives of those around me, people I would have passed on the street or sat next to on the subway without attempting a similar exercise in empathy.
Collapsing time and cultures in this way was precisely Immigrant Nation's goal in bringing together this diverse set of people.  Their mission is "to collect a vast range of unique immigrant narratives and experiences and share them with the world," and even at this one event the range was, indeed, vast.  The introductory ice breaker compared how many different languages people at each table spoke (the tables of recent African immigrants won by a wide margin) and how many years spanned the first and last immigrants (a woman at my table with Palatine ancestors helped us to beat the second place table by three centuries).  Such incredible diversity!  But the mural drawn over the course of the day to illustrate our answers to the universal questions of, "What does home mean to you?", "Where does your family's story begin?", and "What family tradition is meaningful to you?" brought us back to how much more we shared.
No historian needs to be taught the similarities between the past and the present, but rarely does the lesson come across with such immediacy.  I am grateful to have been a part of the day.
Five days later I was in Baltimore speaking to the Jewish Genealogy Society of Maryland about trees and stories on Treelines.com.  What an impressive group — though the society re-formed less than a year ago, they drew an engaged audience of more than fifty people.  I hope they learned something from me about the importance of putting as much effort into sharing our discoveries as we do making them, and I definitely learned a lot from them, as many of the attendees had invaluable research ideas and insight into the WWII family story I used as my main example in the class.  (Thanks, guys!)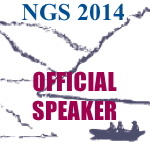 Now I'm gearing up to speak in a couple days at NGS in Richmond, VA.  My talk, "Tools to Help You Share Family Stories," was selected as the featured talk for the Youth Camp!  I'll be sharing some general storytelling advice, as well as reviewing specific applications that allow you tell stories in different multimedia formats.  The talk is targeted as genealogists of all ages, not just the kids, so if you're looking for ideas and programs for sharing your research with your family, please join me!
And next week I am teaching at the New York Public Library!  My class is a computer lab about how to use Treelines to create a family history website for you and your family.  If you're in the NYC area, I would love to see you there.