A great-grandson grows up wondering about his great-grandmother's birth parents. Fortunately he is a leading expert on genetic genealogy!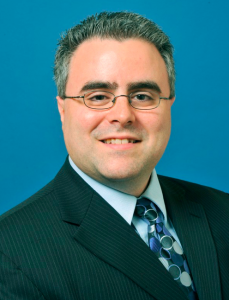 With two decades of traditional genealogy experience and a PhD in biochemistry with a concentration in genetics, Blaine Bettinger is a leading speaker and writer on the intersection of traditional genealogical techniques and modern genetic research.  His blog, The Genetic Genealogist, is a great resource for anyone who wants to keep up with the latest developments on the subject.
Blaine joined Treelines early on to share the story of his Civil War forebear Remiro Spicer's miraculous survival.  He enjoyed using Treelines because it let him "share family history, legend, or stories with relatives in a meaningful way without bogging them down in too many names, dates, and places. This brings life to stories, and piques the interest of family members who may not otherwise be interested.  Most genealogists would probably agree, if you can find a way to get them hooked, they're hooked forever!"  That's what we're hoping for, too!
You first got interested in family history when you were in middle school.  What got you hooked?
We were asked to fill out a family tree as a homework assignment for English class, and I called my grandmother to inquire about her side of the family.  That phone call, I realize now, changed the entire course of my life.
My grandmother was a fount of knowledge about my father's family, and I kept taking notes as she described family members well beyond the reaches of the simple assigned chart.  I still have that family tree, and it's one of my prized possessions.
Essentially, I've spent the 25 years since that assignment trying to fill out that family tree (and hopefully will spend many, many more!).
Was your interest in genetics inspired by your interest in family history?
Much like my interest in family history, I stumbled into my love of genetics.  While I'd studied and enjoyed genetics as an undergrad, it wasn't until my graduate work that I truly focused on genetics.  Even then, I never considered combining my love of family history and my love of genetics until about 2003 when I learned about a very early genetic genealogy test offered by a company that is no longer in business.  I continued with different types of tests then started blogging at The Genetic Genealogist in 2007 to encourage others to explore testing.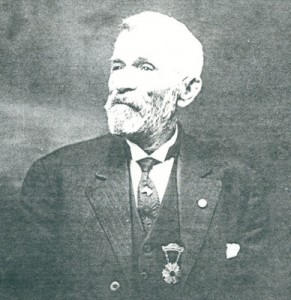 A number of people searching for Andersonville, the Battle of the Wilderness, the 1914 reunion, or even Remiro Spicer himself have found your story.  Why did you want to share this part of your family history publicly on Treelines?
Of all the stories I've uncovered I think Remiro's is one of the most compelling, and it was a story that I wanted to share with others.  He endured some truly terrible things, but after the Civil War ended he married and raised a family that now has innumerable descendants.  Unfortunately I'll never know how much the war haunted him throughout his long life, but he was clearly able to overcome it.
I was struck by the reunion Remiro attended fifty years after he was imprisoned in Andersonville.  Have you been to Providence Spring or any of the Civil War sites that figured in Remiro's life?  Is there anything planned for the families for the 150th anniversary next spring?
I've been to the Wilderness battlefield in Virginia where Remiro was taken prisoner, and it was a surreal experience knowing that such terrible things happened in such a beautiful place.  I've also been to Gettysburg where Remiro was badly injured and nearly met his end.
Although I've never been to Providence Spring, I do hope to visit someday.  I don't know if anything has been planned for the 150th anniversary, but what a great event that would be.  It would be fun to track down descendents of the individuals who were at the 50th reunion 100 years ago!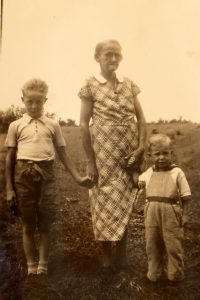 How are you getting yours sons interested in their family history?
Getting the next generation interested in genealogy is extremely important, and there's been great conversation in the community about this topic lately.
However, since my sons are so young (both under 10), I'm still starting slowly.  For example, I sometimes talk about stories or ancestors that I think they would be most interested in.  A few times we've gone "cemetery hunting," where we hunt for a stone or name within a cemetery.  I usually make a day of it, combining the cemetery hunt with fun activities so they don't get too tired or bored.
I know there's a very good chance that one or both of them simply won't be interested in genealogy or family history.  I think many genealogists are the exception in their family, rather than the norm.  But as long as they have a healthy appreciation for where they come from and how they got where they are, I'll be satisfied with that.
Read about the two miracles that saved Remiro's life in A Civil War Hero, A Father, An Ancestor.