Last night's episode presented one of the most morally complicated life stories the show has ever presented.  Chelsea Handler always knew her grandfather served in the German army during World War II, but was he once a true Nazi?  Starting with only her grandmother's German memoir which she cannot read and a German booklet with a swastika and her grandfather's name on the cover, she travels to Germany to uncover what was her grandfather's true participation in the Nazi regime.
More than most of the show's celebrity participants, as she is presented with translations of these records and new records detailing her grandfather's life, Chelsea scrutinizes and re-scrutinizes each dry detail to guess at what her grandfather's true motivations and ideology were at the time.  She learns that with an imperfect understanding of what was happening around them, both her grandfather and grandmother supported an evil regime — at least initially.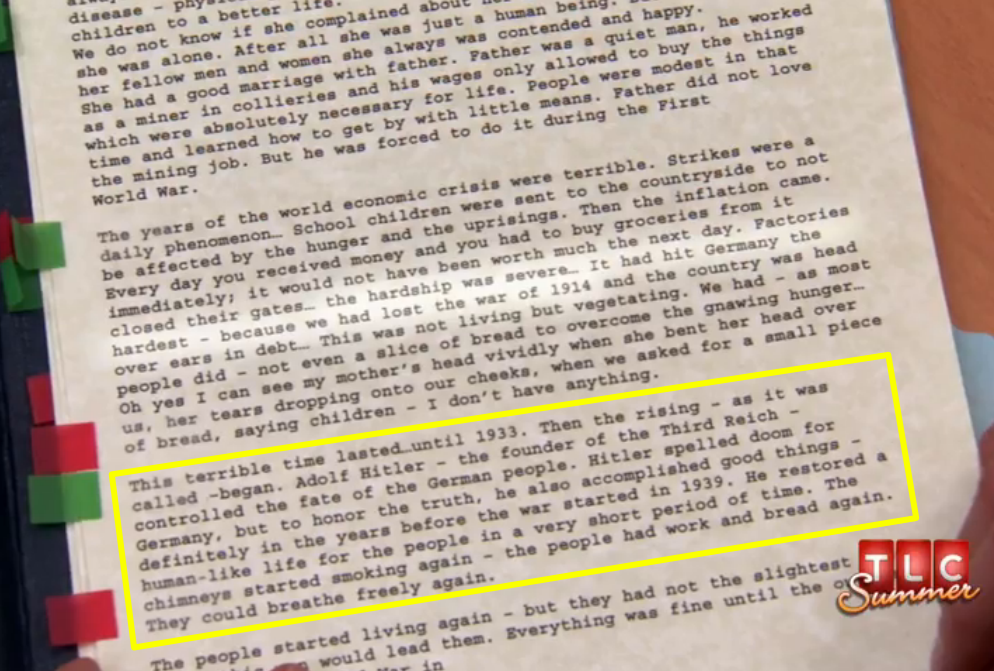 What do you think about how she reconciles the loving man she knew with the complicated morality of his history?