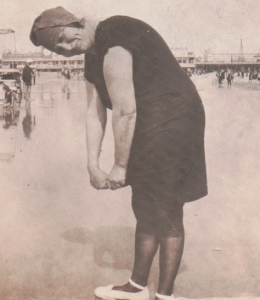 Since last year we've been building a family storytelling platform that is going to rock the genealogy world.  We're so excited to unveil it at RootsTech next week — not only to get your feedback after you start using it, but also to read the family stories you share!  We've already gotten some early validation — Treelines is a finalist for the RootsTech Developer Challenge!  As a result, we'll be demo'ing Treelines Friday afternoon as part of the finalist showcase.
But that's only one of the times we'll be presenting.  Here's our full schedule:
Thursday, 3/21, 1:45 PM: Genealogy Industry Web 2.0 Report Card
Friday, 3/22, 4:15 PM: Telling Your Family Stories the Treelines Way!
Friday, 3/22, 5:15 PM: Developer Challenge finalist presentation
Saturday, 3/23, 9:45 AM: Timeline Creation Applications
Saturday, 3/23, 11:40 AM: Introducing Treelines (in the Demo Theater)
When we're not speaking, you can meet us in Booth 236.  Come by to sign yourself up for early access to the site and get a personal introduction the groundbreaking family storytelling platform that awaits you.  In just a week you'll be able to write and share family stories your relatives actually want to read.  Get excited!